Account Setup
Follow the steps below to set up an account and start getting paid on your terms! Before signing up, make sure that:
You are receiving direct deposits regularly into a checking account. The app won't work with Savings or Prepaid accounts.

You use electronic timesheet at work, or work from a fixed location. Check out our timesheet requirements article for more info.
Step 1: Create your profile
Click on the "Join Us" button to create an account:

Enter your email address and add a password.
Click "Create Profile" once you have filled in this information.
Step 2: Add your paycheck info
Enter you full first and last name, then your pay type.
For Hourly Employees: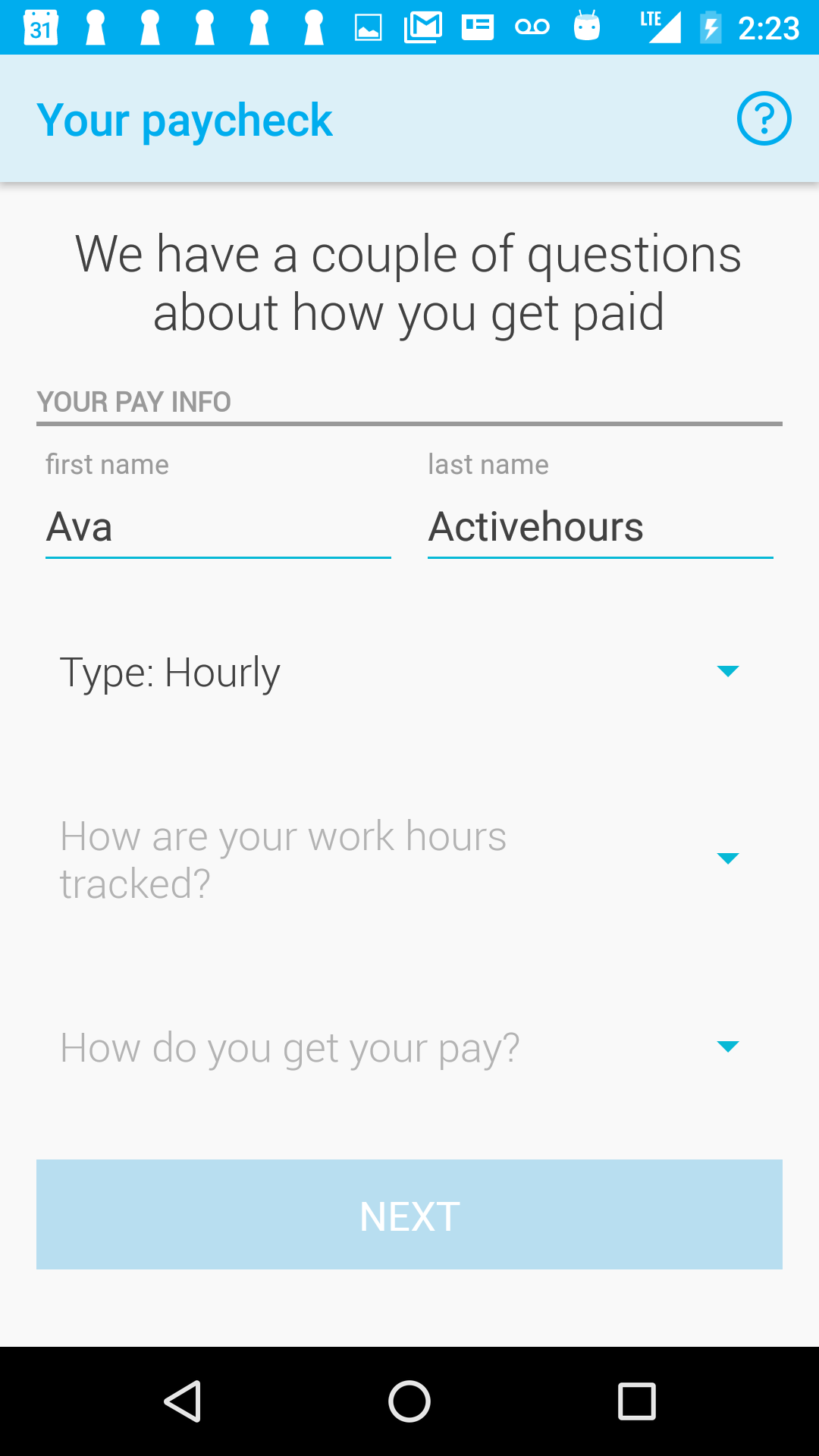 If you're paid hourly, we'll need to know how your hours are tracked. If you can view your hours worked online or in a computer program at work, select "Online". If you don't have a digital timesheet, select Paper/Excel.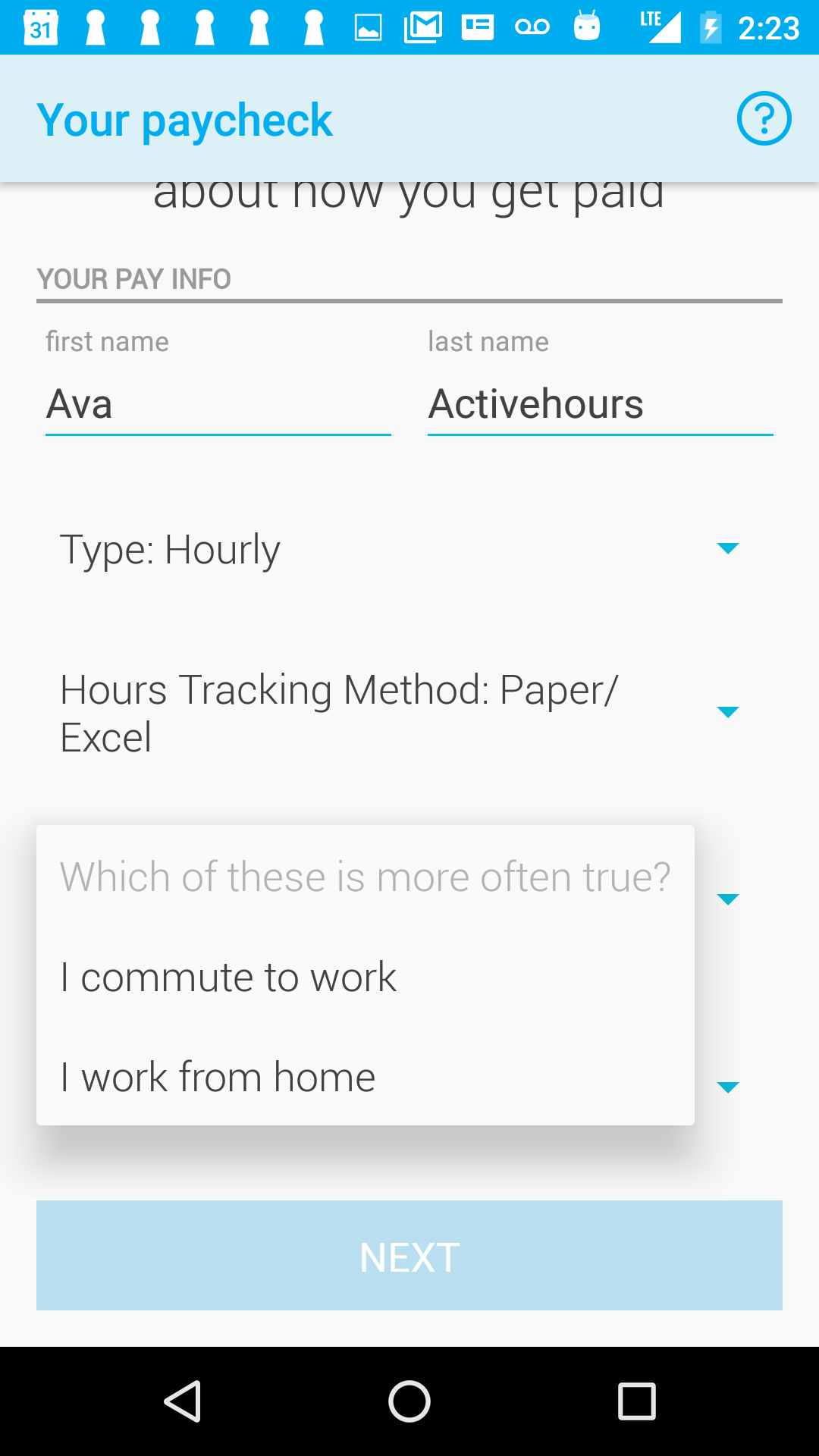 If you selected Paper or Excel during signup, you'll need to commute to work and have a fixed work location.
Next, select the bank where your receive direct deposit is posted. Click Next to go on to Step 3.
For Ride/Task Employees: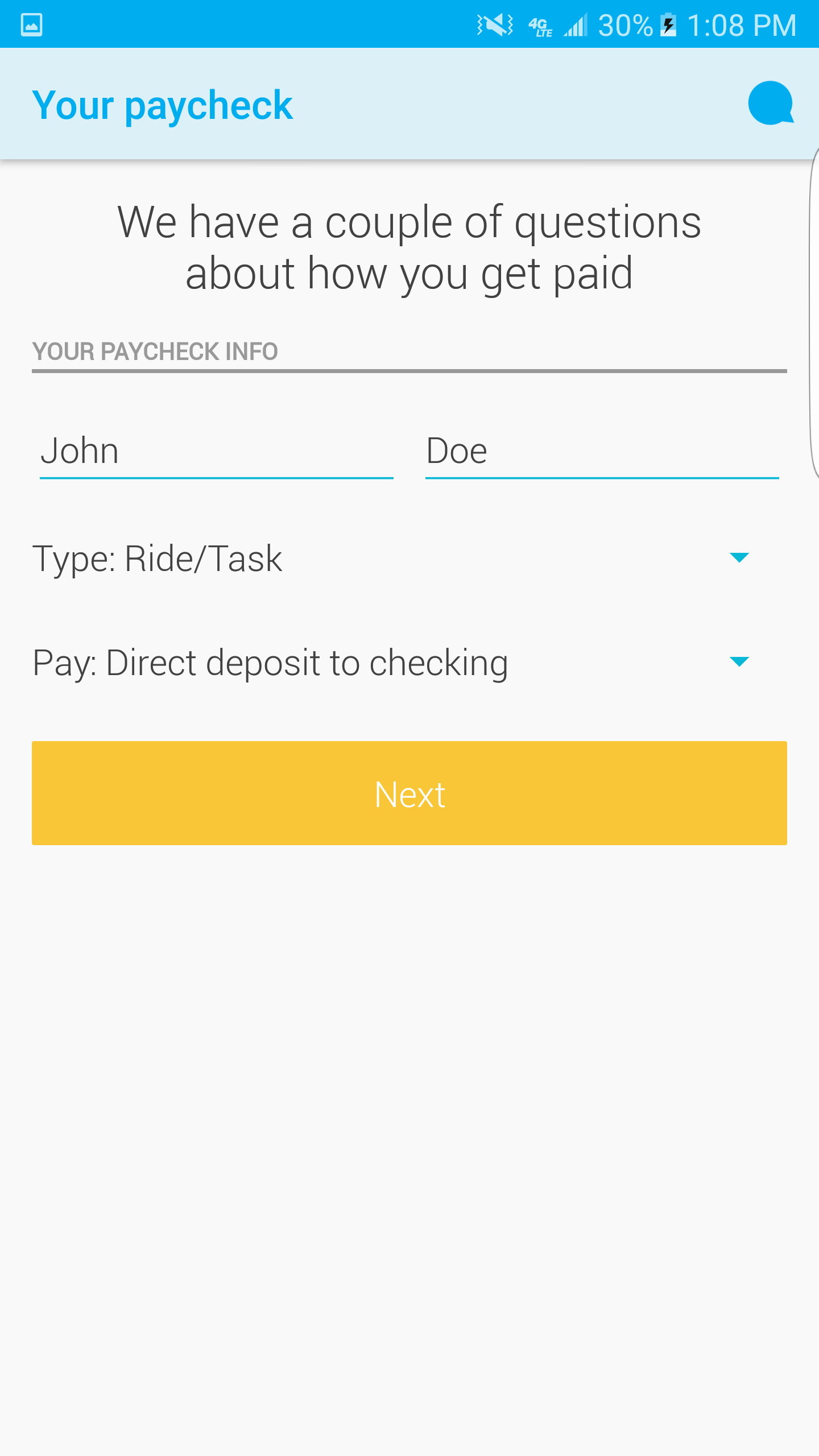 If your pay type is per ride/task, select the bank account where you receive direct deposits and move on to Step 3.
For Salary Employees: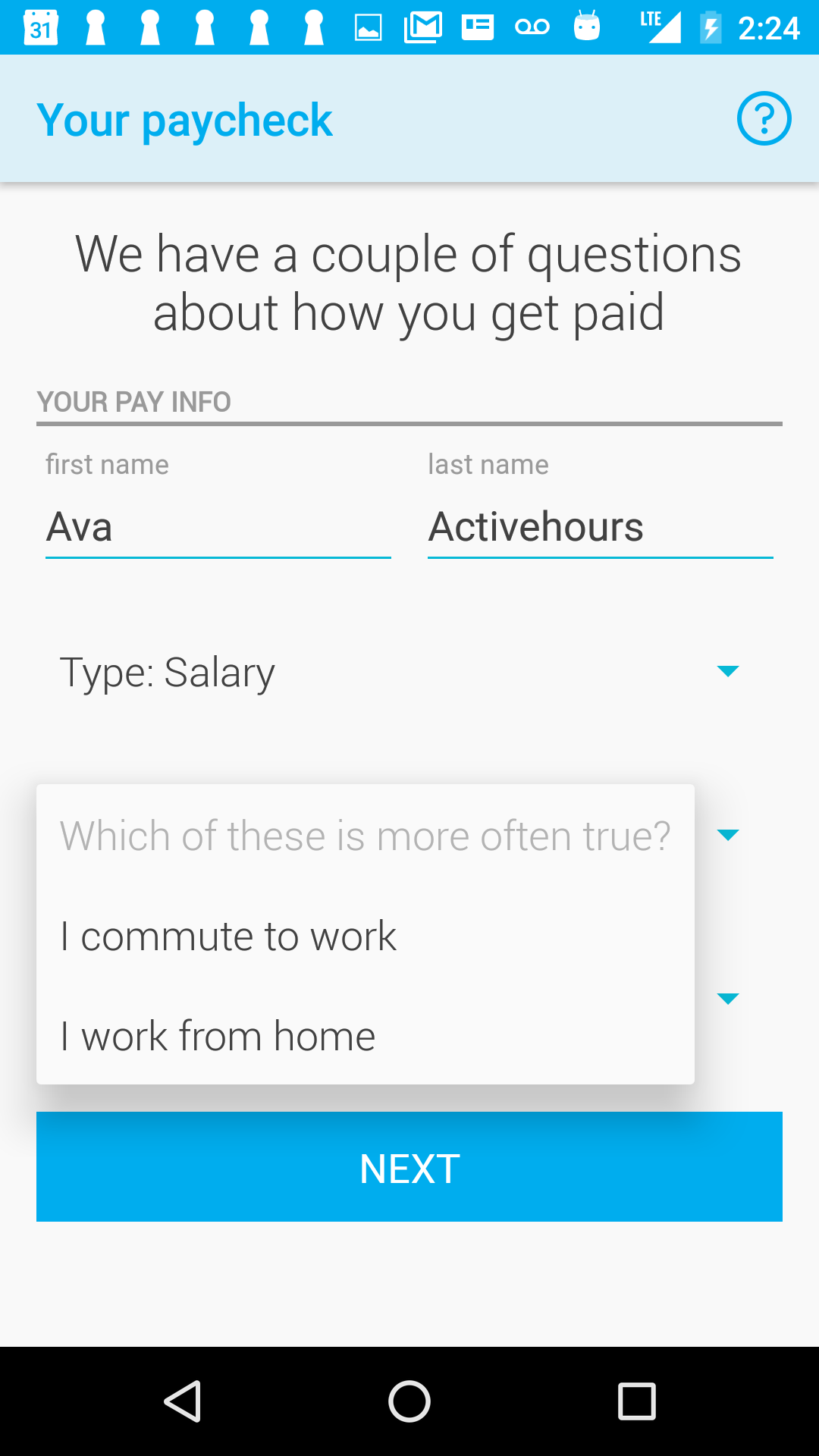 If your pay type is salary, you'll be asked to enter your work location. If you're salary, you'll need to commute to work, and have a fixed work location.
Step 3: Connect to your bank
To find your bank from our list of supported banks, click on the magnifying glass in the top right of the screen and start typing the name of your bank.
If your bank is not on the list, that means that we don't support it. Check out this guide to creating a new account with a supported bank.

Click on your bank name, then username and password you use to log into your bank's website.
Click Connect Securely.
Step 4: Confirm your employer
On this screen, you will need to find and confirm your employer.
If your employer is not listed, add them as a new employer.

Click Add my company as a new employer.
Step 5: Enter your bank info
From the dropdown, choose the checking account where you receive direct deposits from your job, or manually enter your account and routing number info (you can find these numbers at the bottom of your check).

Congrats!
You've created an account with Earnin.
Next, we will verify your bank account and payroll info. Keep an eye out for emails over the next few days to hear updates on your account status.