We understand that more of our community members are now working remotely. As a result, we've created an additional way to track earnings through work email. Work Email Earnings used along with other tracking methods, provides you with even more accurate and reliable earnings in the app.
If you have a work email address, you can add earnings through Earnin's Work Email Earnings feature. If you don't have a work email, check out the article, I don't have a work email, can I opt out of Work Email?.
Requirements
Work Email Earnings gives you an additional way to verify your employment and add earnings by using your work email. You will need a valid, employer-provided work email and have the ability to access your work inbox. We do not accept personal email domains like Gmail, Yahoo, or iCloud.
How to verify your work email address
If you meet the requirements above, follow the steps below to verify your work email address and start getting earnings.
Make sure you have the latest app version and access to your work email inbox

Navigate to the Earnings Info screen by tapping on your earnings amount next to the bank balance on the homescreen

Tap on

ADD MY WORK EMAIL

Enter your work email and tap

VERIFY WORK EMAIL
If your employer is supported, you'll see a message that an email is sent


Step 2 Step 3 Step 4 Step 5


Please check your inbox immediately after the confirmation and look for an email with the subject "Please verify your work email". Note that the verification link in the email will expire. Upon expiration, you will need to go back to step 1.
Tap VERIFY WORK EMAIL

and the message "Your email has been verified" will appear with additional messaging stating you'll receive earnings for the pay period within minutes.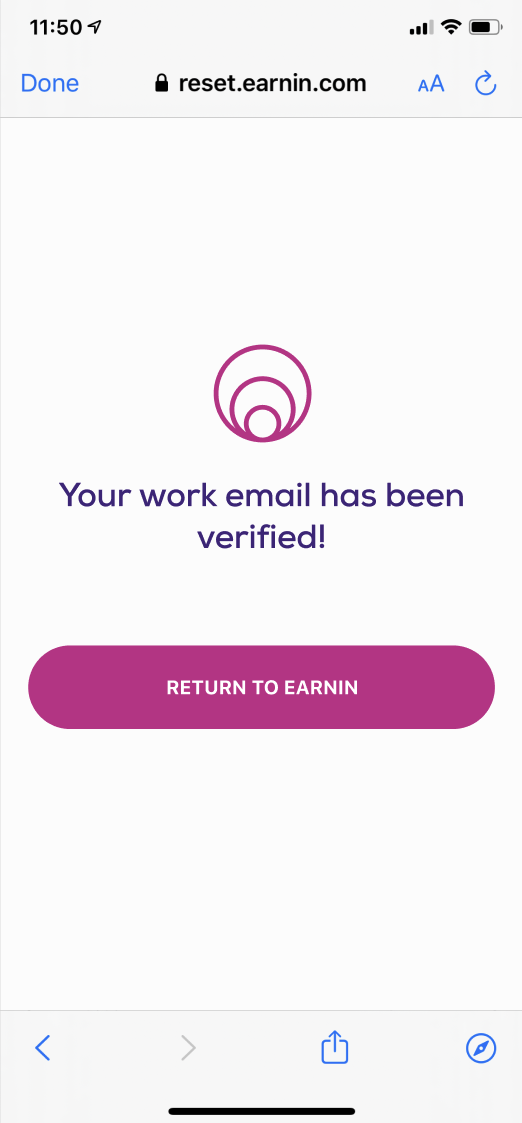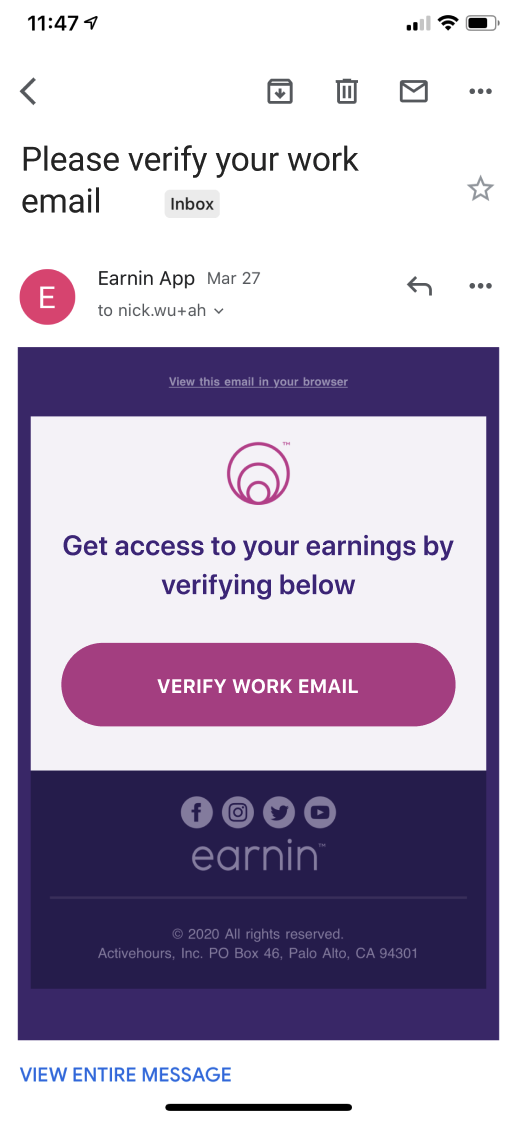 Step 6 Step 7