You will always have a no-fee option to Cash Out. With standard transfers via ACH, your Cash Outs remain free and are delivered in 1-3 business days.
After the change goes into effect, your first Lightning Speed transfer will be free. We want to give you time to adjust.
If you have any questions about the update, please visit our
FAQs
or reach out to us via live chat in the Earnin app.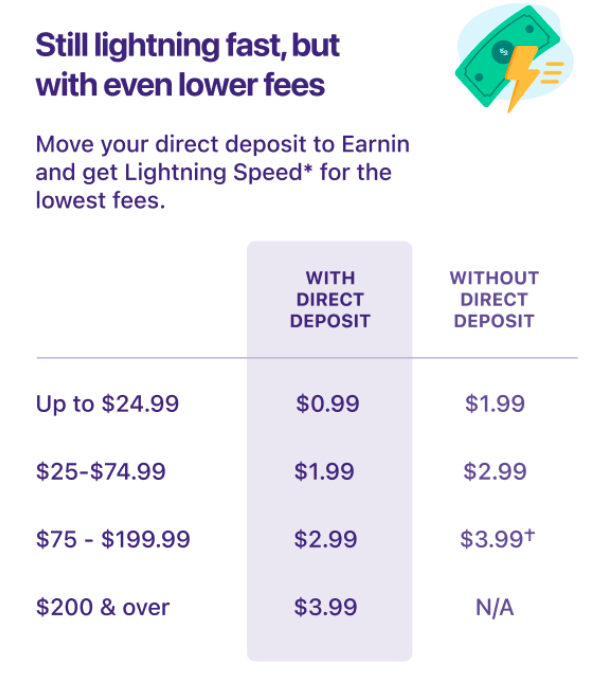 Thank you for being part of the Earnin community as we work together to build a more equitable financial system, for everyone.
* Fees may apply to use Lightning Speed. Lightning Speed may not be available to all Community Members. Cash Outs may take up to thirty minutes, actual transfer speeds will depend on your bank connection. Restrictions and/or third party fees may apply, see Earnin.com/TOS for details.
Earnin is an app that gives you access to the pay you've earned - when you want it. Get paid for the hours you've worked without waiting for payday.