How do I manage my Paycheck Router settings?
Deposit Account community members can access Paycheck Router options in the app settings menu (☰). Enter the amount you want to auto-transfer to your external bank account.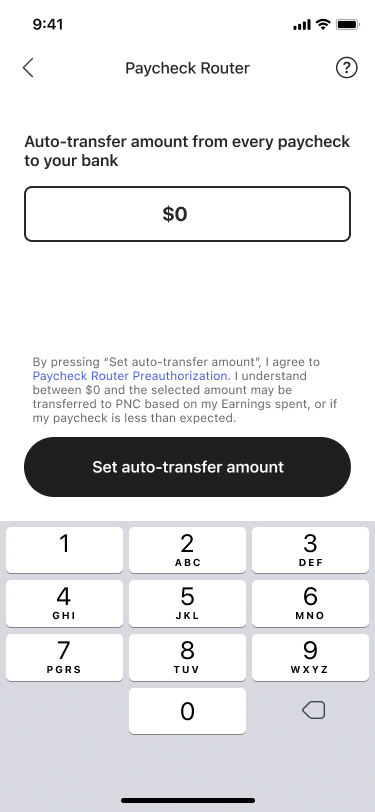 How much of my paycheck should I deposit into EarnIn? Is there a minimum?
We suggest routing your entire direct deposit through your EarnIn Deposit Account.
If you would like to send a set amount to your linked bank account to cover expenses, you can do so by using the Paycheck Router feature.
The rest of your paycheck will be available via the EarnIn app to maximize your earnings.
There is no minimum deposit amount to use Paycheck Router. To receive a Max increase, your direct deposit must be equivalent to at least $1000 per month.
For example, if you are paid weekly, your direct deposit must be at least $250. If you are paid biweekly or semi-monthly - $500.
I updated my Paycheck Router Settings. When will this change be effective?
Most changes to your Paycheck Router should be effective on your next paycheck. However, if you do not have enough earnings available in the current pay period, you'll be notified within the app.
You can view this in the Paycheck Router settings.